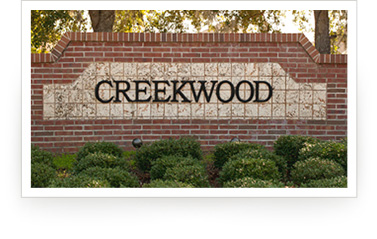 Creekwood is a gated subdivision within the Cross Creek II community. Located on Brookron Drive, it is surrounded by ponds, conservation plots and wildlife. The subdivision includes 122 homes, with a population that is very diverse and will from time to time hold group social activities.
Homes are properly maintained thanks to the homeowners, and in some respects thanks to the property management and Board of Directors who strive to ensure that homeowners adhere to the community's published documents.
University Property Management manages the Creekwood community. There is a
Board of Director'smeeting held each month, generally at the New Tampa Regional Library at 6:30pm. Meetings are posted online and also at the community's gate 72 hours prior. All community residents are welcome to attend.
Board of Directors
President: Lance Flickinger
Vice President: Peter Ratto
Treasurer: Alessandro Anzalone
Director: Juwana Williams
Director: Andrew Gerla
Association Documentation